Browsing an Antique Shop, Antique Mall or Flea Market is a Connecticut tradition and a fun thing to do while on vacation. Check out some of the most unique antique stores in Connecticut.
Keeping your vehicle in tip top shape is of paramount importance. Find Connecticut Auto Dealers and Automotive repair shops that offer honest service and value.
Autumn is PYO apple time in Connecticut. We found the states top Apple Orchards and PYO Fruit farms.
A visit to a Connecticut beach can be just what the Doctor ordered. Find a Connecticut beach near you and leave only your footprints behind.
Covered Bridges are always picturesque, especially during the fall foliage season. Discover the Covered Bridges of Connecticut and re-live the days of olde New England.
Connecticut's mild weather allows for camping well into autumn.  Find out more about the best camping sites, state parks, RV parks and top-rated campgrounds.
Bring your skis or snowboard along, you can find some good skiing in Connecticut when the conditions are right.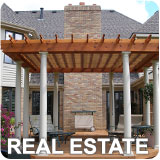 Contact Us by Mail Email Telephone Facebook
138 Guider Ln. Bethlehem, NH | Telephone: 603-444-6750
Vacation Rentals | Pet Friendly
Attractions | Maps | Products
Free World Mall

Country Weddings | New England Recipes
CT Inns | Red Sox Gifts | Travel Destinations