North Haven Connecticut 06473
North Haven CT Town Travel Business Information

In his will of 1714, the Reverend James Pierpont (1659-1714) of New Haven gave eight acres to his neighbors in the Northeast Parish, as North Haven was called "provided those neighbors will set their meeting house there and make their training and burying there."
The first meeting house, completed in 1722, stood on the Green, west of what is now known as the Old Center Cemetery. About half of the original Pierpont gift remains today as the North Haven Green.
Ezra Stiles enumerated about forty families living in North Haven in the early part of the eighteenth century. All of these people were multipurpose farmers, producing what they needed for themselves and their families. In 1786, the General Assembly permitted North Haven to incorporate as a town, separate from New Haven. New roads were built to facilitate communication, namely the Hartford Turnpike in 1798 and the Middletown Turnpike in 1813.
To share any North Haven, CT information with us, please contact us.
North Haven Connecticut Town Guide
Incorporated: 1786
County: New Haven
North Haven, CT Population:
2010: 23,908
GPS Coordinates:
Latitude: 41.2254
Longitude: -72.5130
North Haven CT Local Information
North Haven Police Dispatch: 203-239-5321
North Haven Fire Department: 203-239-7233
Ambulance Service: 911
Town Hall Telephone: 203-239-5321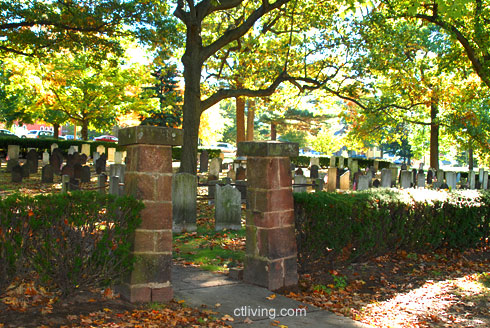 North Haven, CT Living Resources

North Haven, CT Airports
North Haven, CT Art Galleries
North Haven, CT Autos
North Haven, CT Camping
North Haven, CT Golfing
North Haven, CT Microbreweries
North Haven, CT Shopping
North Haven, CT Theaters
North Haven, CT Antiques
North Haven, CT Attorneys
North Haven, CT Classifieds
North Haven, CT Hiking
North Haven, CT Inns
North Haven, CT Museums
North Haven, CT Skiing
North Haven, CT Weather
North Haven, CT Apple Orchards
North Haven, CT Attractions
North Haven, CT Beaches
North Haven, CT Dining
North Haven, CT Hotels
North Haven, CT Radio Stations
North Haven, CT State Parks


New Haven County CT Living
inns | hotels | resorts | rentals | attractions | dining | real estate
Vacation Rentals | Pet Friendly
Attractions | Maps | Products
Free World Mall

Country Weddings | New England Recipes
CT Inns | Red Sox Gifts | Travel Destinations